Adhesive Labeling Machine Bottles Round Bottle Sleeve Labeling Machine
Scope of application:
It is a multifunctional automatic sleeve labeling machine suitable for round bottles, flat bottles, square bottles, curved bottles, cups and other products in food and beverage, medical, daily chemical and other light industries.
Technical parameter:
Power (kw): 2.0
Voltage (v): 220v AC
Production speed (b/min): 150—300
Applicable bottle diameter range (mm): Φ38—Φ120
Applicable label length (mm): 30~220
Applicable label thickness (mm): 0.03~0.13
Applicable paper tube inner diameter (mm): 5"~10" freely adjustable
Dimensions (mm): 2100L*900W*2000H
Weight (kg): 300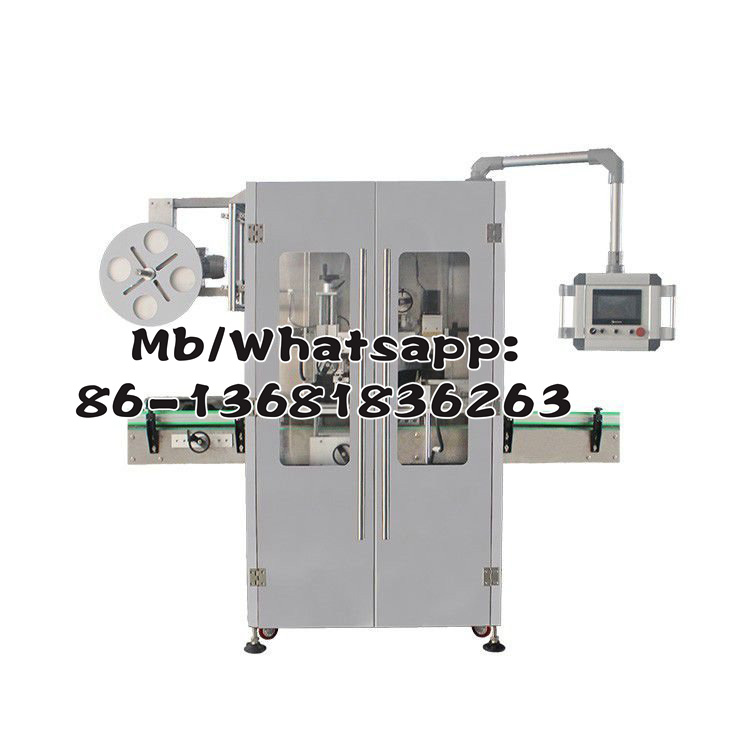 Equipment performance:
All of our sleeve labeling machines are in the dual-drive form. The difference from other manufacturers is that other manufacturers only use the dual-drive form for 400P or above. The dual-drive standard delivery is faster, more stable and more accurate.
The brush structure of the sleeve labeling machine is all double-point support. The difference from other manufacturers is that other manufacturers use single-point support, and the double-point support is more stable. During the use of the single-point support, the wrapping label will break.
The sleeve labeling machine uses enough materials, strict quality inspection, all electrical configurations are imported, and the details are handled in place.
Synchronous mechanism transmission, any transmission belt replacement can be completed quickly, compared with the traditional multi-layer link arm type (replacement and maintenance need more than six hours), maintenance is easier, maintenance is simple, and will not affect production.
Reasonable cutter seat design, suitable for Φ30mm~Φ130mm containers, the cutter seat is completely free of replacement and adjustment.
Single-shrinkable label feeding tray design, moderate height, easy to install labels; microcomputer automatic calculation, no need to set up, no adjustment, as long as you press the button, the label can be automatically detected, automatically positioned, and the label change is absolutely fast and labor-saving, cutting position Absolutely precise.
Label feeding mechanism: power synchronous tension control supply label, supply capacity 180m/min, label supply tray (500mm), inner diameter of paper tube 4′, 8′, 10′, the design of stable tension mechanism for label feeding ensures cutting The accuracy of the length of the target, the supply is stable and fast, and the accuracy of the delivery and the shooting of the target is ensured.
The new cutter design is driven by a servo motor, with high speed, stable and accurate action, flat incision, and beautiful shrinkage. With the label synchronous positioning mechanism, the incision positioning accuracy is as high as ±1mm. Click the emergency stop button, and an emergency stop button can be installed at the appropriate position on the production line, so that the online production is safe and the production is smooth.
---
---